■Collection Gallery 1 The Exhibition of ISHIKAWA Bunyo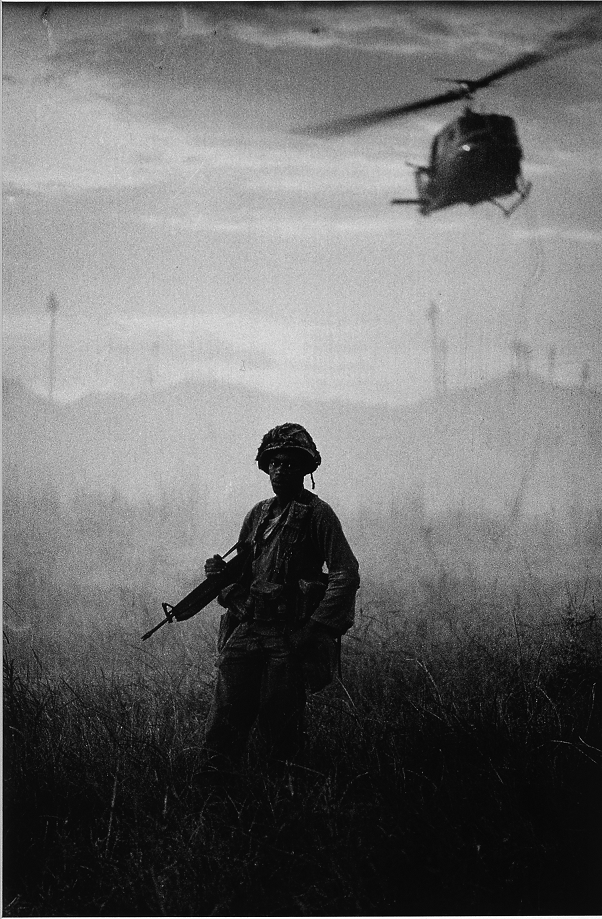 ISHIKAWA Bunyo (1938-) is a photographer, born in Okinawa. He quit Mainichi Productions in 1964, and traveled around the world with no money. When he stayed in Hong Kong, Gulf of Tonkin Incident occurred, which made the US involved in the Vietnam War. Ishikawa assigned as an embedded photographer in the US Marine Corps, started photographing the war. After returning home, he continued photographing there. This exhibition introduces the photographs taken in the battlefield, when he stayed in Vietnam.
ISHIKAWA Bunyo Vietnamese Series _ Battlefield in the Fog (1966)
■Collection Gallery 2 The Exhibiton of KAWAHIRA Keizo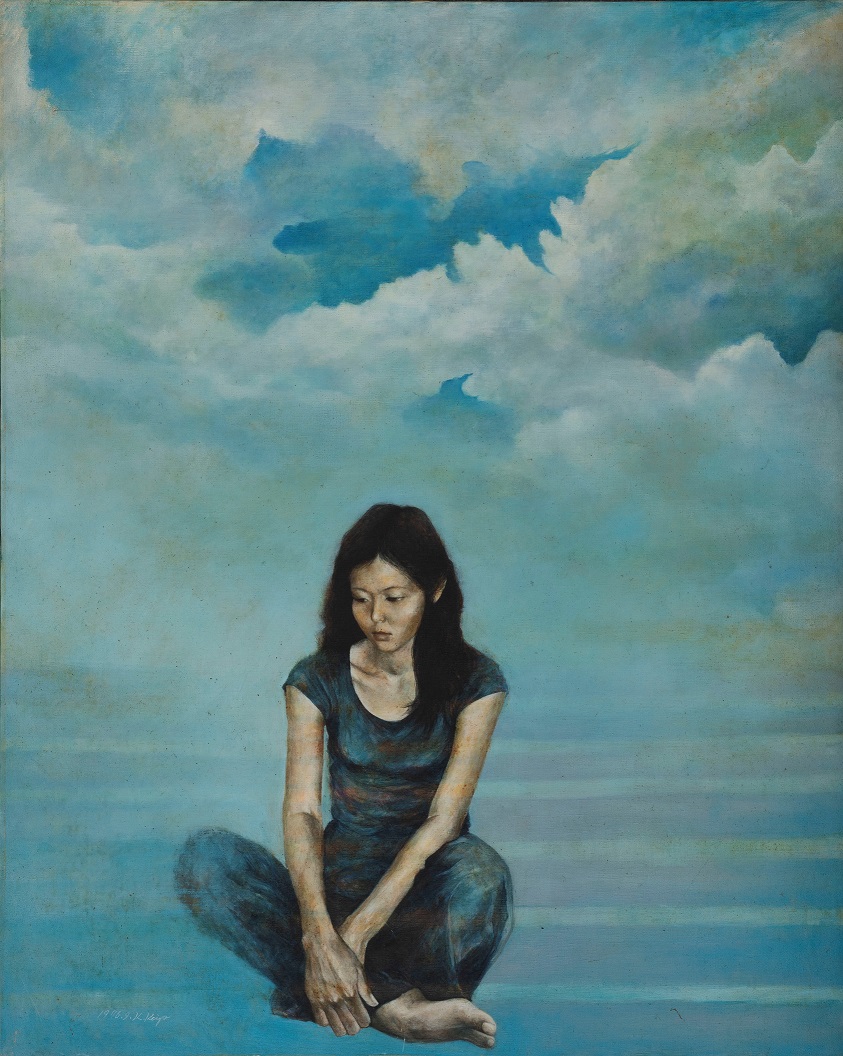 In Collection Gallery 2, we would like to introduce the paintings of KAWAHIRA Keizo, a local artist who paints on the theme of Okinawa.
This is the first solo exhibition at the museum of 21 works created between 1976 and 2013, and offers a panoramic view of the "Now..." series of miniature paintings on the theme of the times, and the "Summer" series, which is a masterful abstract expression.
KAWAHIRA Keizo NOW…(1976)
■Collection Gallery 3 The History of Okinawa's Fine Arts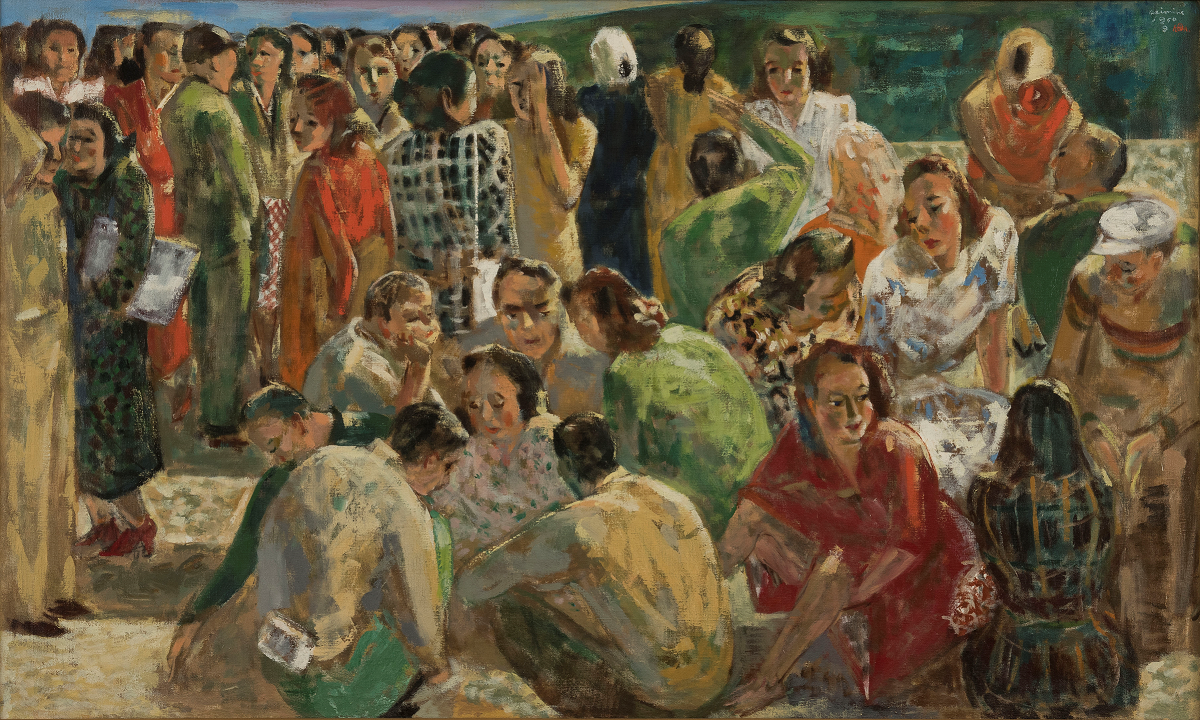 Okinawa has a distinct culture born from its unique cultural climate and past; its art has also been greatly influenced by its position and role at various times in its tumultuous history.
This exhibition provides an overview of the history of modern and contemporary Okinawan art from pre-war to the present.
Works collected in the previous year will also be shown for the first time, and the influence on Okinawan art by artists who came from outside the prefecture and were involved in art education will also be examined.
ASHIMINE Kanemasa The Crowd (1950)