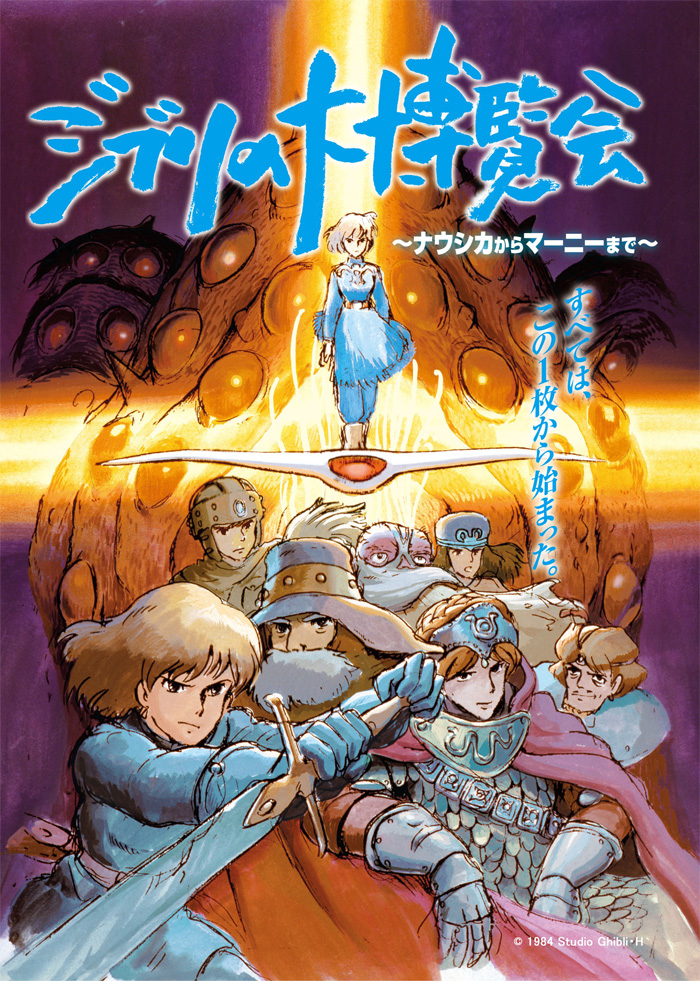 It all began from this one -From Nausicaä of the Valley of the Wind to When Marnie was There. This exhibition looks at the creation and global release of works by Studio Ghibli since it was established 30 years ago. It introduces changes in the promotion, the results of trial and error, and many unpublished materials. This exhibition vividly revives the time each Ghibli creation was released.

【Note 】
*Children in elementary school or younger must be accompanied by an adult. One adult guardian required for every five children.
*Half price for visitors with a disability/nursing certificate and one caregiver.
*We may distribute numbered tickets on the day. Please note
we may restrict the number of visitors entering the exhibition if it is overcrowded.
*Baby strollers cannot be brought in to the exhibition.